Coating plants from GoldGlass
GoldGlass Spray Painting Systems MRC-2350-CI and 2850-M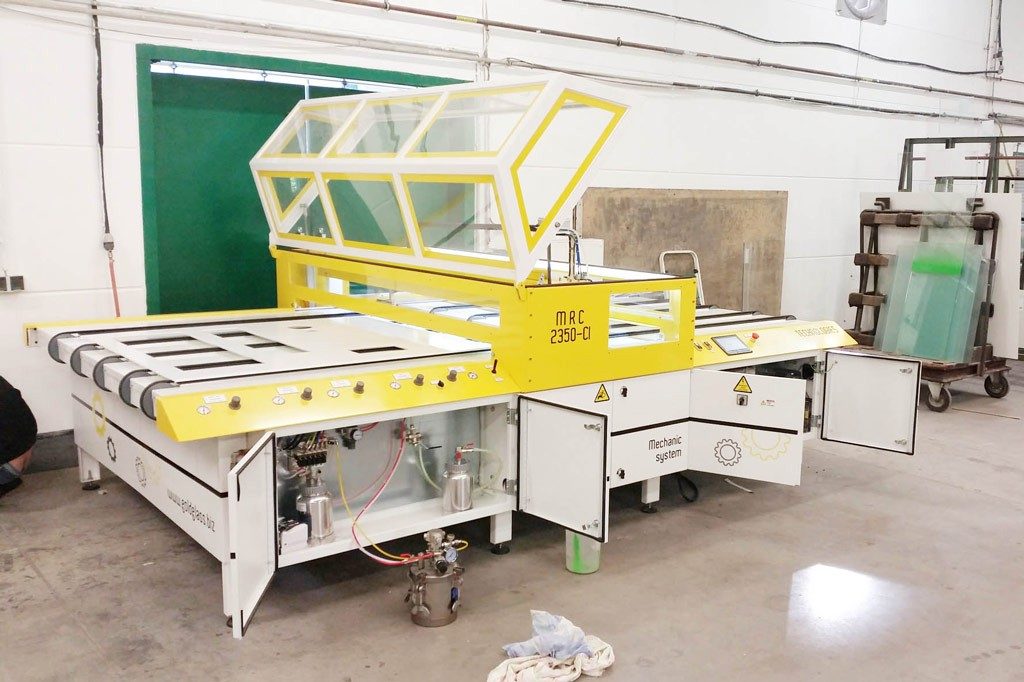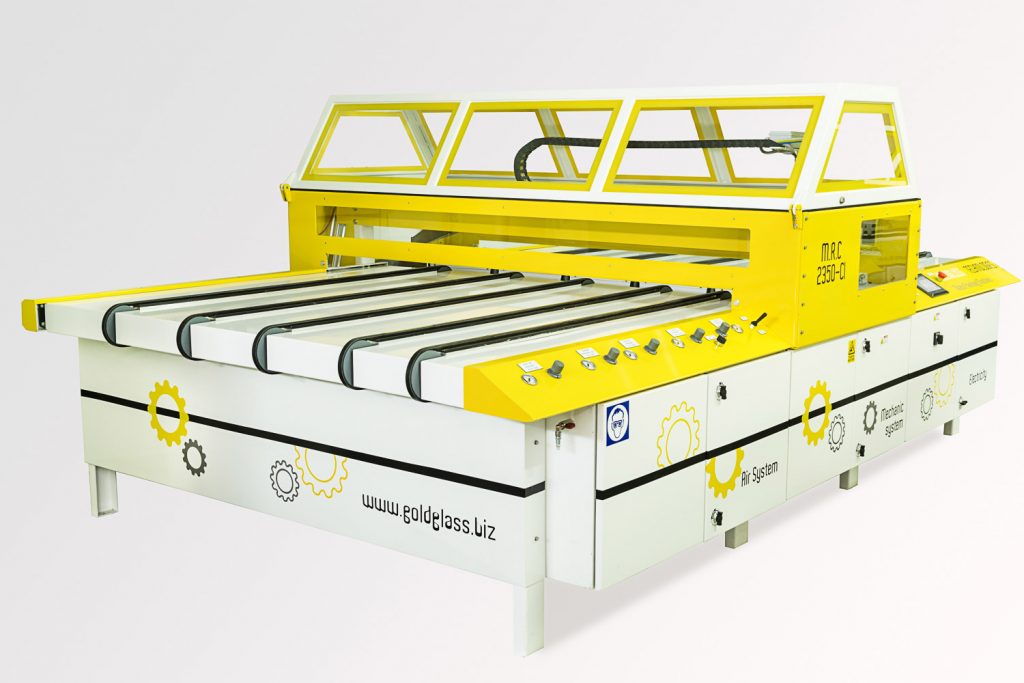 The GoldGlass MRC-2850-M is a state of the art spray painting and coating machine. The MRC-2850-M feeds the glass into the machine via the transport belts, into the center of the machine where the glass is coated with the paint of choice. Paint application and machine operation is controlled via the 7 inch touch screen. The glass is then fed out of the machine via the outlet transport belts. The MRC-2850-M "High Power" is a special heavy duty build machine with a powerful motor which can convey heavy weight glass sheets up to 150kg.
The MRC-2850-M is an ideal combination of industrial innovation and space saving design. Included is a metal and glass cover for efficient paint particle and odor aspiration.
The MRC-2850-M features low paint consumption and is both efficient and consistent in paint application.
Also featured is Gold Glass's Auto-Detection system, which will automatically start and stop the paint spray according to the edges of the glass.
Thanks to the advanced design, the MRC-2850-M allows complete control of paint quality, spray gun speed, and feed rate range.